Pablo Escobar on Netflix
A Dark Reflection of a Crime Empire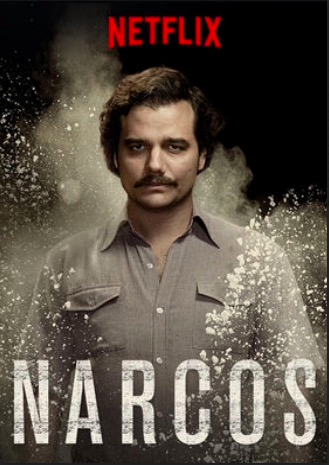 Recently, Netflix added a new mini series about the drug kingpin of Colombia, Pablo Escobar. His shadow over the whole country made him the de facto leader of Columbia. But his business had a shadow over the entire world. 80% of cocaine smuggled into the United States was his. Escobar was not only a trafficker, but a brutal murderer. It seemed as though you could just mention his name, and you'd be erased from existence. Escobar is often referenced in many hip hop songs. He is mentioned in entertainment constantly. His success brought him the title of "The World's Richest Criminal." His net worth adjusted to inflation was, at the highest, around 30 billion US dollars. He was a ruthless mastermind who caused destruction, unrest, and a lasting influence over the whole country for ages.
"
I liked that show. I finished it in a week, basically.
— Alessio Dominguez
              I have watched all ten episodes of the series and have to say that it was a detailed look at the rise and fall of the world's richest criminal. I was intrigued to keep watching the show. Cliffhangers at the end of the episodes kept the watcher hooked for what would happen next. The acting – especially by Wagner Moura, who played Pablo Escobar – was realistic. It was visually striking and provided a gritty and, in my opinion, an honest description of the Colombian drug underworld.
              The directing was good enough to have the viewer keep watching. Since the popularity of the show was large, I was able to chat about it with other students. The show definitely appealed to me, but the historical themes can connect to many a person who lived through the 1980s, or even the actual figures who played a part in this Colombian war with the most dangerous criminal of all time.