Favorite Moments of 2010-2011
Article by Raymond Jiang '12
This year has been interesting for Stuart Hall, from the scare of the school almost closing down, to the fantastic news of having the highest enrollment ever for an incoming class. The community persevered and this has been one of the best years in Stuart Hall history. There have been many memorable moments this year that stood out.
Masashi Swingle '11, had many favorite moments this year, ranging from some fun times in Ms. Fahey's English class to energizing moments in  Mr. Demlinger's Pre-Calculus class but there is one moment that he remembers the most.  The moment happened in Honors Physics class with Mr. Woodard. "My favorite moment was when we were learning about momentum. We started throwing a supposedly indestructible water balloon around the classroom and when the water balloon hit Ryan Fisher, it accidentally exploded." It is typical for students to have one of their favorite moments in Mr. Woodard's class because he is one of the funniest teachers and it is common knowledge that his classes are enjoyable.
Baldwin Liu's '12 favorite moment this year was Congé. As part of the planning committee he helped organize the event. "I loved seeing smiles on everyone's face when they heard it was Congé. It felt good to be part of something special that our school does annually." Congé this year was held at the House of Air, which is situated next to Crissy Field. House of Air is essentially a warehouse filled with hundreds of trampolines.
Shannon Halkyard, a faculty member of Stuart Hall High School, was in charge of the Quiz Bowl team that was started 2 years ago. His favorite moment was when the Quiz Bowl team won second place at the Riordan hosted tournament. "I thought it was funny when Bård Magnus Sødal got a question wrong about a Norwegian phrase, but a Bellarmine Kid was able to get it right." A former quiz bowler himself, Mr. Halkyard was able to pass down his knowledge to the kids that participated and was able to help them become a force to be reckoned with.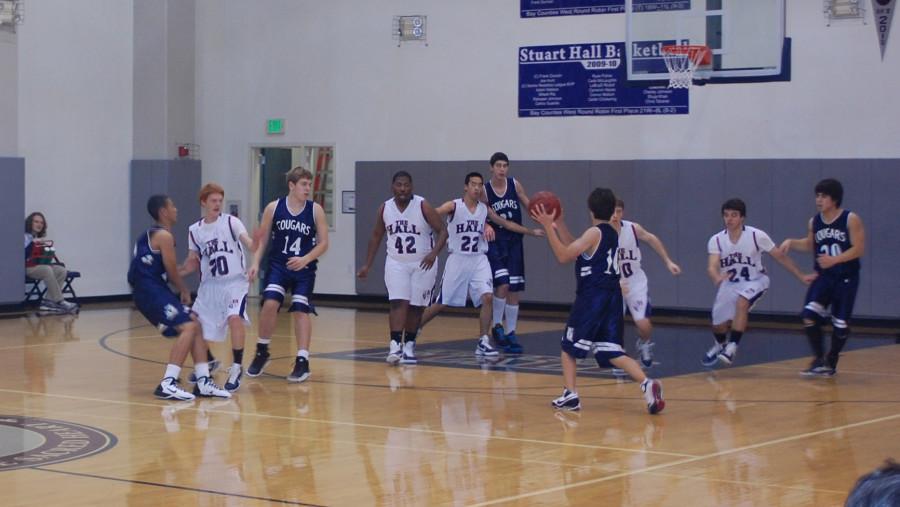 Tal Quetone's '12 favorite moment was during basketball season. He said, "My favorite moment was probably beating Marin Academy in the playoffs for the championship spot against University. We had lost to them earlier and we were hesitant about going to be able to beat them the second time." There had been a lot of concern about Stuart Hall's basketball team because the Big 3 had graduated. Ikenna Nwadibia, Frank Duncan, and Joe Hurd were some of the best players that Stuart Hall has ever had so far. But this didn't affect the team, instead they used the criticism as fuel to better themselves.